VIP Teeth Whitening – 50% Discount Only 750k In Saigon International
Teeth whitening is a cosmetic dental method that works to improve the color of teeth that are tinted, dull and yellowed to become whiter. This technology uses chemicals and energy from biological light sources to release pure oxygen to the tooth surface, cutting off the internal protein chains, making the teeth naturally bright white. .
#when should teeth whitening?
Smile – a measure of emotion, a measure of confidence, but a smile with many shortcomings makes you feel unnatural when communicating, missing out on many relationships, affecting your chances of success, even hindering the fortune of wealth and wealth when considering the anthropology.
Natural white teeth help you confidently show off your smile as well as increase the aesthetics of your face. But the impact of chemicals, drugs, age, eyebrows infection … accidentally makes the teeth dark, losing aesthetics.
The effective solution now is whitening teeth, helping to create whiteness for teeth.
And usually, when you encounter signs of yellowing, dull teeth that are caused by improper hygiene, eating food that is harmful to teeth, stained teeth due to tartar plaque … you should be bleached.
#Teeth Whitening In Saigon How Beautiful International?
A team of experienced doctors and high professional qualifications up to the international standards of advanced technology, carefully invested and dedicated by Sai Gon International Dental – 504 Cua Dai, Hoi An, we are confident to help Giving you the brightest smile, safest for oral health in the future.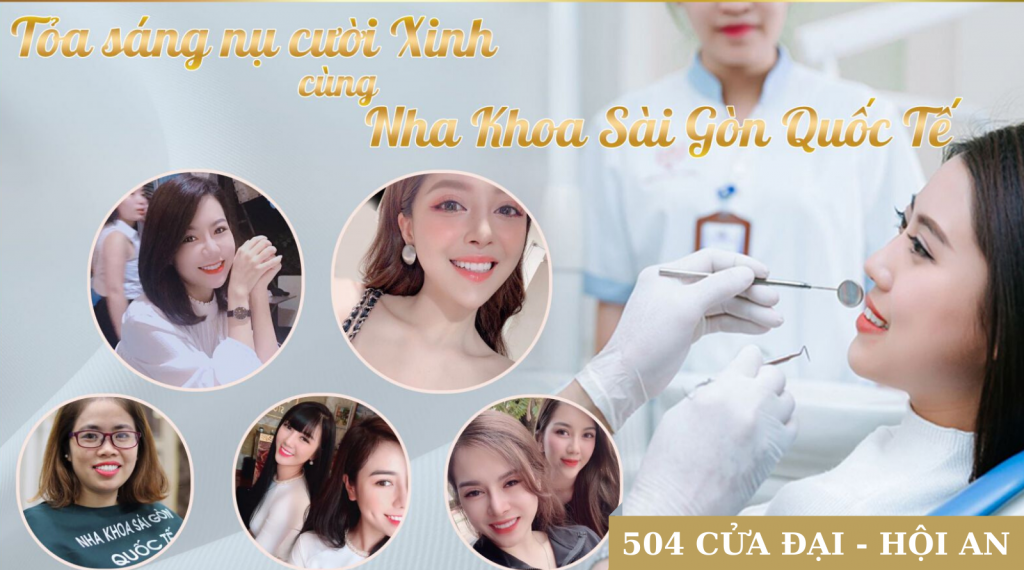 Especially, after experiencing Teeth Whitening service at Saigon International Dental, we commit.
The teeth become naturally white, increase the aesthetics, create a smile of confidence and shine.
Eliminate bad breath: Tartar stains, yellow stains on teeth, are one of the leading causes of bad breath. Therefore, this is also a method to help eliminate bad breath.
#whitening process at Saigon international dentistry
Why Do You Choose Us – Saigon International Dental?

It is often said: "to have a range, you have to have a mind", so Saigon International Dentistry never uses the words with wings or beautiful sentences ..
Refurbishing a smile is not simply "wearing a new shirt" for teeth as many customers think. Because it is a process of bringing the enthusiasm, heart and experience of a doctor into each tooth. Because we always believe that a successful treatment is not only for cosmetic teeth but also for the health and safety of our customers.
#504 Cửa Đại,Hội An - where customers trust!
Gives you a beautiful & super durable white teeth.
8-20 year warranty with preferential care service.
We always use the most advanced and state-of-the-art equipment in dentistry.
Professional consulting team, gentle in each operation, thoughtful with every customer.
There is a full range of International certifications in dentistry from porcelain veneers, orthodontics to implants.
Always consider customers as family members to give the best quality.
Special: Up To 50% Discount In Dental Helps save costs.
Address: 504 Cửa Đại, Phường Cẩm Châu, Hội An, Quảng Nam
Hotline: 0235 6258 666 – 096.1954.666
Email: info@nhakhoasaigonquocte.com